Smart by nature
A great place to be a kid
Curiosity is learned. It's developed. And it becomes instinct in an environment that rewards kids for actively exploring the world around them. Painted Tree's mix of unfiltered nature, artful found places, and cultural events fosters a sense of curiosity that will serve them well throughout their lives. It's a great place to be a kid and, for that reason, it's a pretty good place to be a parent, too. Soon to be in session: the new Learning Tree Montessori at Painted Tree, planned for fall 2023.
McKinney Independent School District
A-rated schools
A-rated by Niche.com, McKinney ISD schools are known for their outstanding arts programs, well-rounded curriculum, and competitive athletic teams. So Painted Tree kids have excellent public options in pursuit of an education.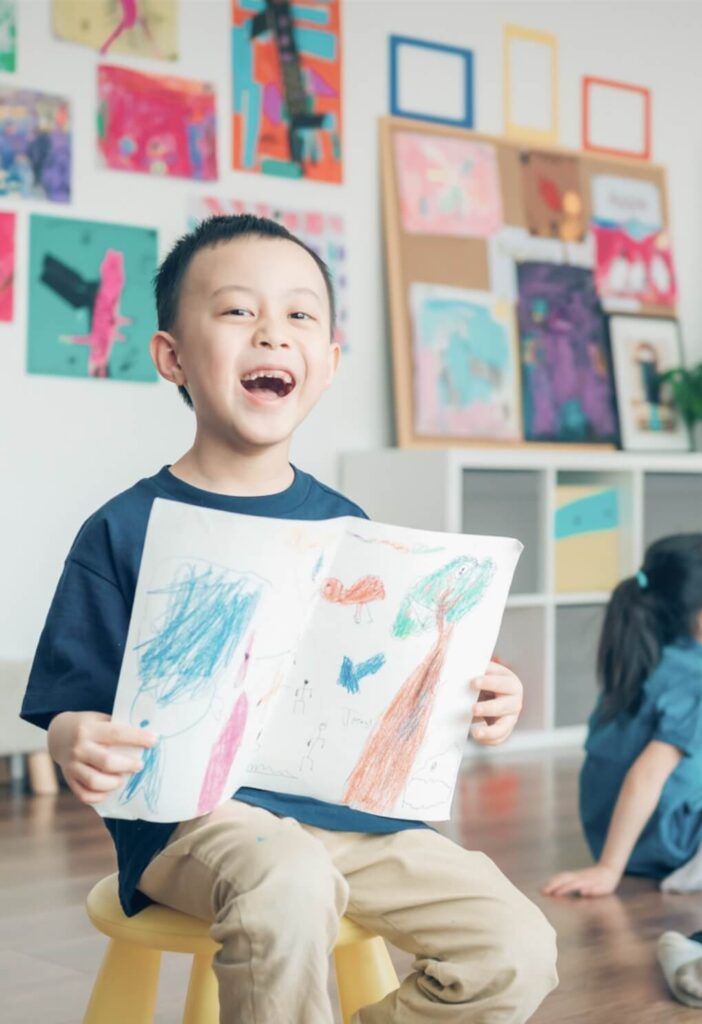 Private and Charter Schools
More great places
Not all kids learn the same way. Luckily, Painted Tree is close to a variety of exceptional private and charter schools, offering students different paths to academic success.
Learning Tree Montessori (opening fall 2023)
Higher learning
Nearby Campuses
Less than a mile to Collin County Community College and not far from the new University of North Texas Frisco Campus, Painted Tree benefits from the academic energy and creative culture only higher learning institutions can provide.
A little geography
NEARBY SCHOOLS
Living at Painted Tree means you're never more than a stone's throw away
from great schools of all kinds for all ages